What is an ACED Champion?
Our ACED Champions are passionate about supporting the ACED Network and help to raise awareness of ACED and the East Devon Cultural Strategy, engaging with cultural projects and events.
What are the responsibilities?
ACED Champions attend 3 Network Member meetings a year to share news and views from your community (occasionally co-chairing these meetings).
They can also share knowledge and provide advice, create opportunities to network with others and encourage and facilitate collaboration.
To contact our ACED Champions or if you are interested in becoming an ACED Champion, please email aced@eastdevon.gov.uk.
ACED Museum & Heritage Champion
Jo is the Museum Development Officer for Devon. Her role aims to provide support for museums across Devon to achieve and maintain Museum Accreditation and their standards of practice. She also support museum networks across Devon aiming to enable communication and partnership working between museums.
Jo works as part of the South West Museum Development Service who offer grants, training and specialist support with audience development, volunteer management, digital engagement and conservation and collections care. Jo has many years of experience working in the SW museum and heritage sector, most recently for the National Trust as a Collections Registrar.
ACED Theatre Champion
Ellie lives in Sidmouth, and is a freelance theatre-maker and Senior Lecturer at Plymouth Marjon University, where she leads the Performing Arts degree programmes and directs student shows. She runs Sleight of Hand theatre company which makes work across the South West and further afield.
Ellie is also a resident artist at Pervasive Media Studio in Bristol and has worked as a theatre facilitator and researcher in Performing Arts across Asia and Europe. She is about to publish a book with Routledge on her theatre research. Recent theatre projects include 'Trace of Us' with Sleight of Hand at the Tate Modern, 'Age Queer' at Trinity Centre Bristol, and 'Counting to Zero' at Jackson's Lane for Cut the Cord.
ACED Engagement Champion
Anna Fitzgerald is a painter and community artist living in Exmouth. She has recently been the artist in residence at Powderham Castle and co-runs two galleries.
She loves encouraging artists, building art networks and opportunities, because her art is all about collaborating and this is why she created Exmouth Art Trail and WooHoo Art Events
ACED Craft Champion
Since graduating from Somerset College of Technology with a 2:1 in Textiles and Surface Pattern Design, Gemma has developed a career in the arts and cultural sector with a specific focus on retail and a particular interest in Designer Makers. She was assistant buyer for a leading high street fashion chain, before becoming a product developer for TATE (Modern, Britain, Liverpool and St Ives), developing ranges responding to the exhibition programmes.
Gemma currently works as Gallery and Retail Officer at Thelma Hulbert Gallery (THG) and is the curator of THG's annual craft exhibition: Present Makers
ACED Library Champion
Emily joined Libraries Unlimited in July 2022 after spending 18 years working in museums. Her career began in the Lake District with the Wordsworth Trust and has progressed through to the role of Curator/Director of Bridport Museum, overseeing the Museum's £1.3 million redevelopment and curated the popular 'Turner in Bridport' exhibition and programme.
Emily is passionate about the power of culture to help shape place and improve lives. She has been astounded at just how much our libraries do for their communities and is enjoying supporting their fundraising to do more and more. Emily is also a semi-professional soprano, and for the last few years has been performing local composer Matthew Coleridge's Requiem in venues around the UK.
ACED Music Champion
David is a musician with over 30 years' experience playing in bands, signed and unsigned. He has played with many of his heroes including the Levellers and Hawkwind on stages at such as Glastonbury and his most recent band gained 50,000 plays on Spotify.
David is proactive in creating opportunities for musicians in Devon at the King of Clubs, Ottery St Mary and festivals including Sidmouth Folk Week, Move in Exeter, Exeter Street Arts Festival and Ottery Food Festival. He has also managed to get local indie band the Kabins signed, has a mobile recording studio, works in partnership with the Music In Devon Initiative, Future Sound of Exeter and is starting a record label.
ACED Creative Education Champion
Before living in Devon, Debbie lived and worked in Birmingham for 30 years where she trained as a youth and community worker, working with young people aged between 15 and 25 and mentored and supported youth workers across the city. Debbie's passion is to help people connect with the positive educational benefits of the arts and culture.
Debbie has a degree in fine art and is currently redeveloping her own practice. She has spent many years working both voluntary and part time in community arts projects often with marginalised and hard to reach groups. She was a TA in secondary school and further education settings specialising in working with students with additional educational needs for 10 years. Debbie, who is Exmouth based, is the co-founder and development worker at OSBD media charity. The charity seeks to develop and enable novice and emerging filmmaking talent amongst young people and young adults, locally, regionally, and nationally.
ACED Film and Media Champion
Pip, a former professional youth and community worker is an Exmouth based film producer and director. He has been making films professionally for over 25 years and has filmed across the world. He is the co-founder and current director of media charity OSBD which helps develop novice and emerging filmmaking talent, locally, regionally and nationally.
Pip was co-founder and director of Blue Hippo Media for 15 years under whose banner he produced and directed several feature length films many of which were distributed into cinemas both in the UK and internationally. His films have won numerous awards. Pip helped create the innovative Masters course in film distribution and marketing with Birmingham City University. Pip was a visiting tutor on that and other MA courses in film for several years up to 2022.
Pip has a passion to enable both emerging and established filmmaking talent to develop their skills, practice, knowledge and networks to enhance their ability to be successful and sustainable in film and media. He actively mentors people in the industry.
Find out more about our vision and mission for culture in East Devon.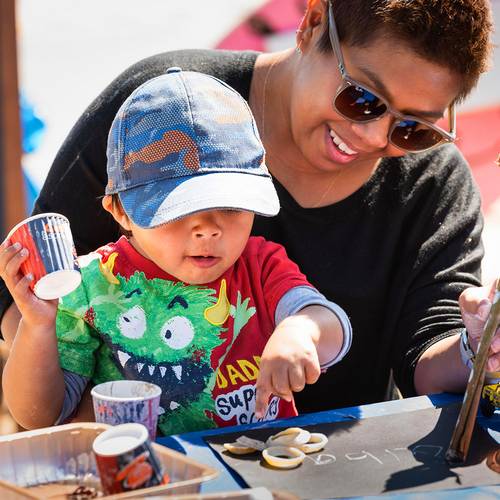 Search and connect with local cultural organisations and creatives near you.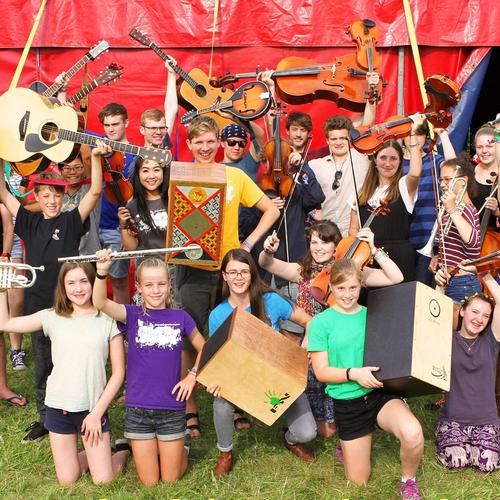 Read our latest newsletters.